Free Vs. Premium features
| | Free member | Premium |
| --- | --- | --- |
| Find out your Language level to the CEFR standard | | |
| Kwizzes (smart tests designed for you) | | |
| Increase your learning speed up to 10X | | |
| Improvement Timelines | | |
| Personalised Study Plan (always up-to-date) | | |
| Progress Breakdown Graphs by Area | | |
| Unlimited kwizzes and drills | | |
| Writing Challenges | | |
| Listening and Dictation | | |
| Interactive Brainmap | | |
| Unlimited Notebooks | | |
Money-back Guarantee
7 days money back guarantee.
Just contact us and it is done.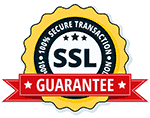 Secure payment
All transactions are encrypted using 256-bit SSL protection. We don't store your details on our servers.
Cancel at any time
Your subscription will automatically renew at the end of your paid period. You can cancel automatic renewals at any time from your dashboard up to the renewal date if you decide not to continue.