Learn a language faster
*
with our AI language coach
*up to ten times faster according to our users
Thousands of users leave comments like:
I absolutely love this learning tool, it is so good and the lessons and quizzes are perfect for my learning style.
Read more testimonials »
Assess
Forget one-size-fits-all: Kwiziq gives you a detailed assessment up front so our content and recommendations adapt to exactly what you need.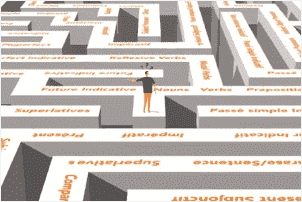 Track
Tracking your progress accurately is the only way to ensure you are improving but also that you are not forgetting stuff you learned before.
Supercharge
Using a detailed and evolving Brainmap Kwiziq will recommend lessons, content and practice tools to increase your learning speed by up to 10x.
Students taking regular low-stakes tests (quizzes) performed up to 25% better in their exams.
Kwiziq is for...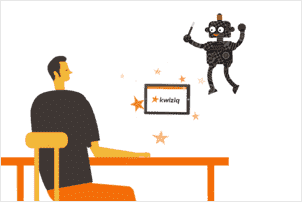 Students
Like a coach whose phone is never switched off, KwizBot is available any time you need to help guide you on your next steps.
View student info »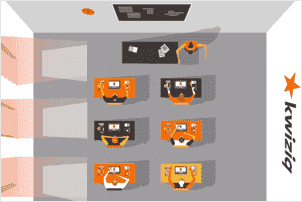 Teachers
Kwiziq teacher tools allow meaningful differentiation between individual students as well as identification of collective strengths and weaknesses.
View teacher info »
Investors
Invest in the next generation EdTech. Kwiziq offers a truly personalised learning experience for students and a proven method for improving retention and fluency.
View investor info »