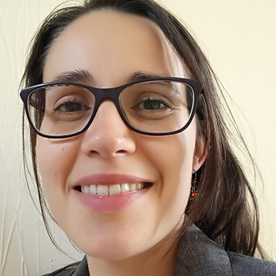 PGCE, BA
French Expert
For over ten years now, Céline has been teaching French and Italian to students of all ages and abilities in the UK. This French native speaker comes from Brittany, and likes crafts, Breton dance (of course!) and Breton music which she actually played for four years. She also has a fondness for European cinema and British History.
Read Céline's team interview here!
My qualifications
- Postgraduate Certificate in Education (Modern Foreign Languages). PGCE. University of Bristol. Bristol, UK.
- BA. English Literature and History. Université de Rennes II, France.
My experience
Over 13 years of experience working as a language expert in different settings:
- French language expert, digital content creator and proofreader at Kwiziq.
- French and Italian Tutor (Exam preparations (French GCSE / A Levels), supporting students as part of their school curriculum (KS2-KS5)
- French Teacher (GCSE and KS4 to KS2 - Primary and Secondary school, Leehurst Swan School, Salisbury, UK)