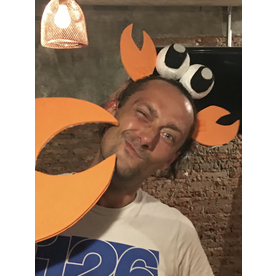 Developer
A proper geek since I got my first Timex micro-computer from my parents at the age of 7, having played all the games I started learning to code, which eventually became my number one hobby when I was a teenager.
Since I already had a knowledge of computers I decided to start University on the Department of Economics, writing my master thesis in applied statistics and econometrics, which turned out to be very boring and daunting task for me, so in the end I came back to my beloved coding and after graduation became a full-time nerd again
For me computer programming is a form of art, where creativity is bundled together with cutting edge technologies and powerful machines with their computing power. The final effect is kind of magical, where amazing things can happen by the press of a button (and in most cases it is not even a real button).