It happened so fast we almost missed it! On Thursday last week, one of our users took our 2,000,000th kwiz!
Two million kwizzes… what an amazing way to start the year!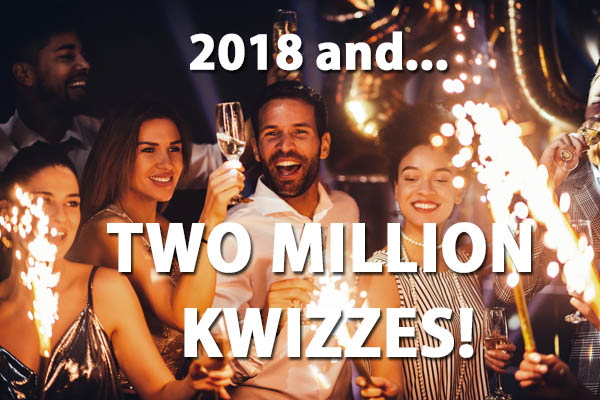 It feels like just a few months ago we were celebrating our first million kwizzes. The number of questions in each kwiz varies, but KwizBot has now served a whopping twenty million questions while helping users practise and improve their French and Spanish.
Once again, we're celebrating by giving away a lifetime Premium subscription to the person who took us over the threshold. This time we're delighted to announce it was Priyanka Lale.
We got in touch with Priyanka to find out a little more about our two millionth kwizzer. She's twenty-six and works as an English Language teacher in Mumbai, India.  She loves French and is learning the language for work. She loves everything French, especially French culture and the 'sweet' sound of the language.
Congratulations and t>hank you, Priyanka, for choosing to use Kwiziq to help you on your French language learning journey. We'll be here to help you the whole way.
And thank you to every single Kwiziq member for helping us to get this far. You're all awesome!
Here's to the next million!