The Kwiziq Team is thrilled to announce the launch of the All New Kwiziq, a complete redesign of the entire site that we've spent months brainstorming, developing, and testing. From cleaner navigation to greatly improved progress tracking, we've changed just about everything but the kwizzes! Here's some info to explain the key differences.
KwizBot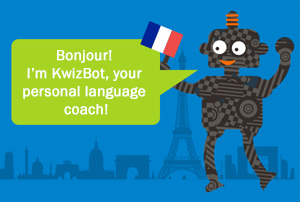 KwizBot has always been the brains behind Kwiziq, and now he's front and center. Plus his super smart brain is smarter than ever! Every time you visit the site, he'll offer you specific recommendations to help you progress according to your knowledge and needs. Nonetheless, you're still in control: you can choose to follow your personalized Studyplan or take charge and study at whatever level you prefer.
Kwiz Results
Your kwiz results pages now show all the questions and answers for each kwiz, not just the ones you got wrong or skipped. And you'll see your answers side by side with the correct answers to make comparing them easier.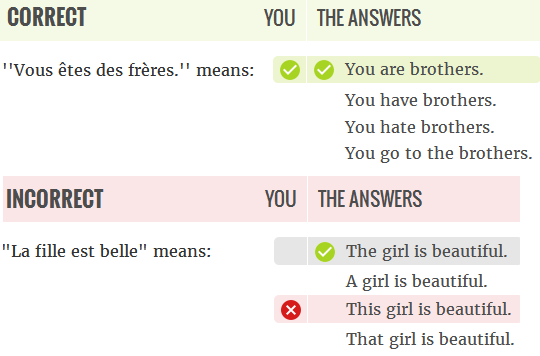 Achievements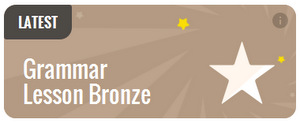 The most exciting part of the new Kwiziq is the introduction of an elaborate system of points and awards that you earn for taking kwizzes, passing thresholds, and other site activity. As soon as you take a kwiz in the new system, the progress you've made over the days, months, or years you've been using Kwiziq will be automagically converted into Kudos Points, Stars, Shields, and Trophies, and all of your activity from now on will be tracked in this way, so you have visible – and fun! – confirmation of the ongoing progress you make. Learn more about Kwiziq Achievements.
Accent Picker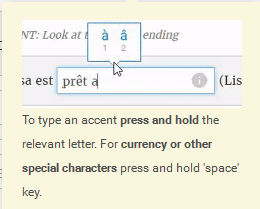 We've reworked our accent picker so that desktop and laptop users can easily type accents: just press and hold the letter that you want to add an accent to, or the spacebar to type currency or other symbols.
The accent picker is designed to match how accents work on mobile devices, so we hope you find it intuitive and useful. If not, please do let us know. This is completely custom built and we want it to work for you.
The accent picker won't appear on mobile devices since they usually have this functionality built in: just long press a key to see a list of accents and special characters. Slide your finger to the desired character and then release to insert it. If no menu pops up, you can install a free keyboard app like SwiftKey.
Mobile Optimization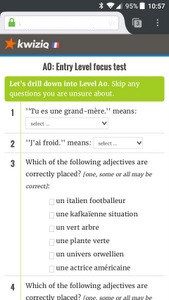 One of our main goals is to make sure that the system works flawlessly – and looks great – on mobile devices. We're still working on the app, but in the meantime the redesigned Kwiziq site should work much better on your smartphone or tablet.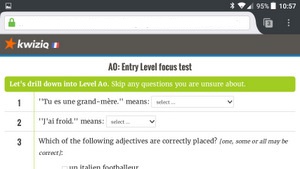 À vous la parole !
Those are the main changes in a nutshell, so head over to your Dashboard to see them in action.
What do you think? If you have any questions or comments, or run into any problems, please drop us a line. We love your feedback, good or bad!