Just a few days ago, it was announced that we have been chosen as finalists for the 2018 BMWi UK Tech Founder Awards in the EdTech Founder of the Year category! Winners will be announced at a lunch ceremony on Tuesday 27th November.
Event manager, Jonathan Davies, told us, "We've been thrilled with the standard and you should be incredibly proud of making the shortlist. You beat some strong competition to get there."
Thanks Jonathan! Needless to say, we're absolutely delighted by this news and looking forward eagerly to the event. We couldn't be prouder!
If you use social media and would like to share this, please use @kwiziq @uktechfounders and the hashtag #UKTFA.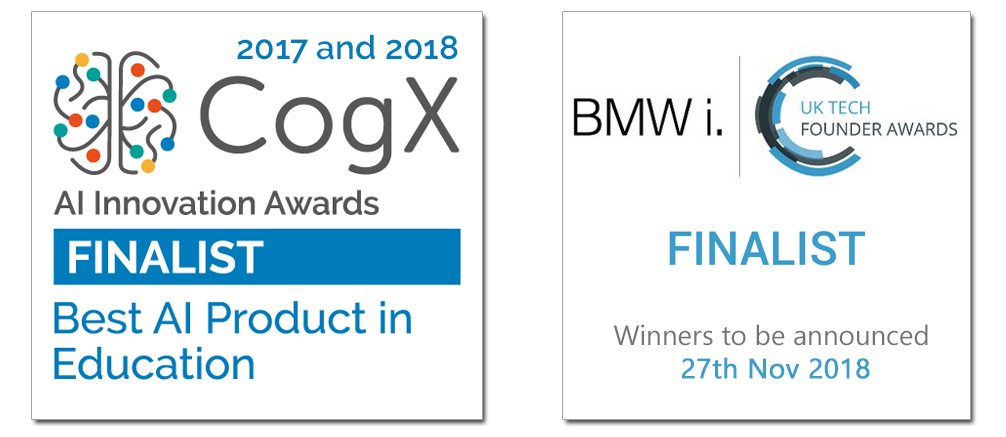 Kwiziq enjoys a run of recognition in 2018
2018 has been a great year for us so far.  In May, we were thrilled when we were recognised by the UK government as a leading British AI startup.  Then just a few weeks later, we were named as a finalist in the 2018 CogX Awards Best AI Product in Education.  We didn't win, but it was wonderful recognition and this was the second year running that we made the final three nominations.
Wish us luck for the UK Tech Founder Awards in November!