We're absolutely thrilled that Kwiziq has been named as a finalist in the CogX AI Awards for a second year running. We are one of three companies picked for the 'Best AI Product in Education' Award.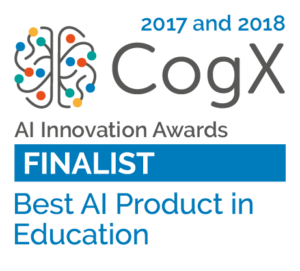 Since
last year's nomination
Kwiziq has made great leaps forward, including launching our second language,
Kwiziq Spanish
, which was still in development at the time. We've also greatly improved many of our features, and released some very exciting new ways to help our students
learn French and Spanish faster than ever
.
This news also comes close on the heels of being recognised by the government as a leading British AI startup, so it's been an exciting year for us.
Keep Kwizzing! And wish us luck at the awards!